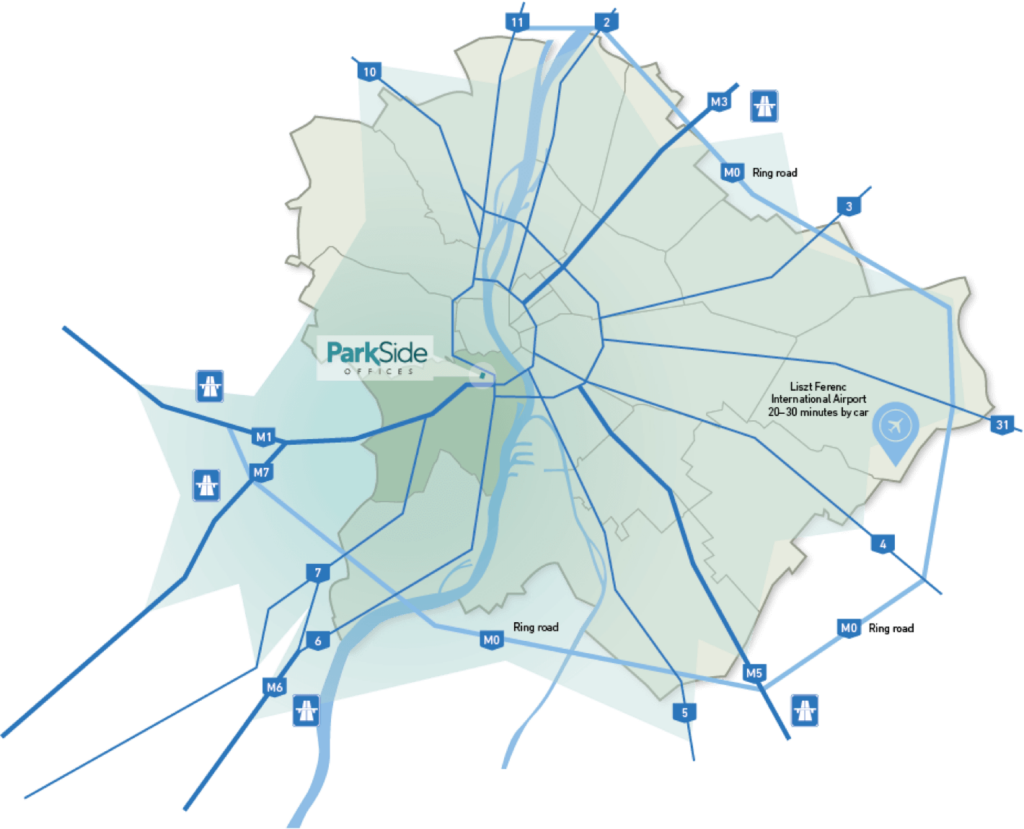 ParkSide Offices is situated in the Northern part of the South Buda office submarket of the Hungarian capital.
The 11th district location – with its proximity to both the CBD and the urban agglomeration – enables companies to tap into a talent pool of 250.000 additional employees beyond those living within the city limits of Budapest.
With a 5-minute walk from ParkSide Offices you can reach the intermodal transportation hubs of Kosztolányi Dezső Square and Móricz Zsigmond Circle with metro, bus and tram links, while the international Kelenföld Railway Station is also just 3 metro stops away. Our overview map shows the main reference points, educational institutions, and shopping centers in the vicinity, and highlights all train, tram, bus and metro lines with their nearby stops.